A Brief History
It's been a year and a half since we started selling Chick-fil-A name tags directly to employees and franchise owners. 
Since we started our little business, we've not exercised any direct sales approaches. Instead, we've posted our products, and customers come to us with special requests for how our wood can best serve them.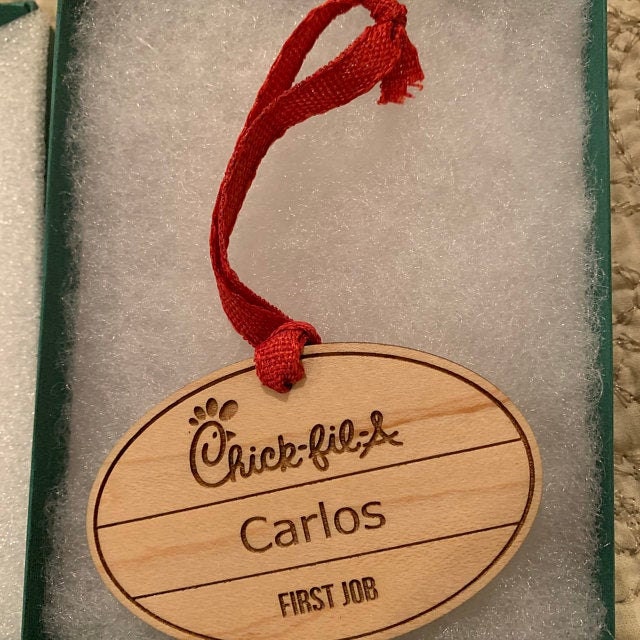 The month that we were contacted by six people requesting wooden Chick-fil-A name tags, we knew it was time to ask for the corporate office's permission to take the product public. 
Once we received the go-ahead to market directly to franchisees ("operators"), we began by posting to Etsy to get the product into the hands of more customers. Over the next month, we received some implementable feedback but were met with overwhelming gratitude from both employees who purchased their own tag and from operators that chose to outfit their leadership team - or even their entire store.
Following a short launch period, though, we went from receiving improvement suggestions to receiving special requests for various applications and have reached a point of being confident that we're providing a valuable service to the Chick-fil-A operators, employees, and even some fans - like Victoria, who wrote in her review, " High quality I work at Chick-fil-A and it was so real! "
Now that we've grown to be fully capable of shipping dozens of these wood Chick-fil-A name tags, we're ready to open it up even wider, allowing our business to grow while providing a helpful product.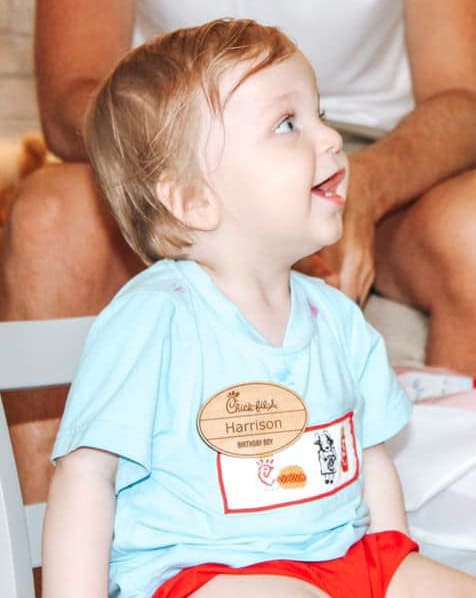 Moving Forward
As we're averse to heavy-handed or pushy sales tactics ourselves, we choose not to utilize them in our business. We're well aware that it's a hefty challenge trying to grow such as this and honestly wouldn't recommend it for most. 
Alas, we find ourselves steadfast with this decision and have come up with a campaign to send a complimentary personalized hardwood cherry Chick-fil-A name tag to each of the Chick-fil-A operators in order to say thanks for all the wonderful chicken!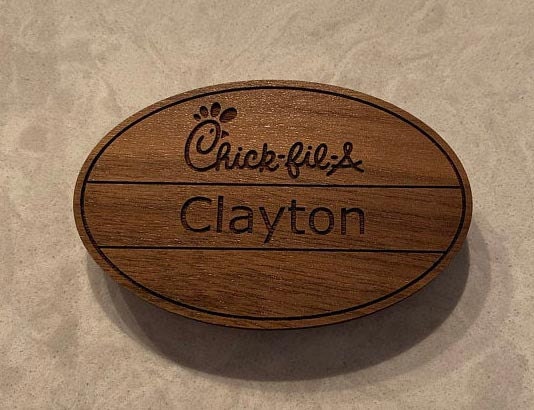 We're starting our promotional gift name tag campaign first with all the San Antonio and surrounding stores, but as long as we continue to receive positive feedback, we plan to get to them all! (If you're a Chick-fil-A operator and would like your sample expedited, please reach out and let us know!)
With any luck, this campaign will significantly help with our goal of moving the business out of our home and into a commercial space where we can hire some employees and continue sharing the beauty and peace of natural wood.
Wish us luck! (please!)
-John @ Fisharply